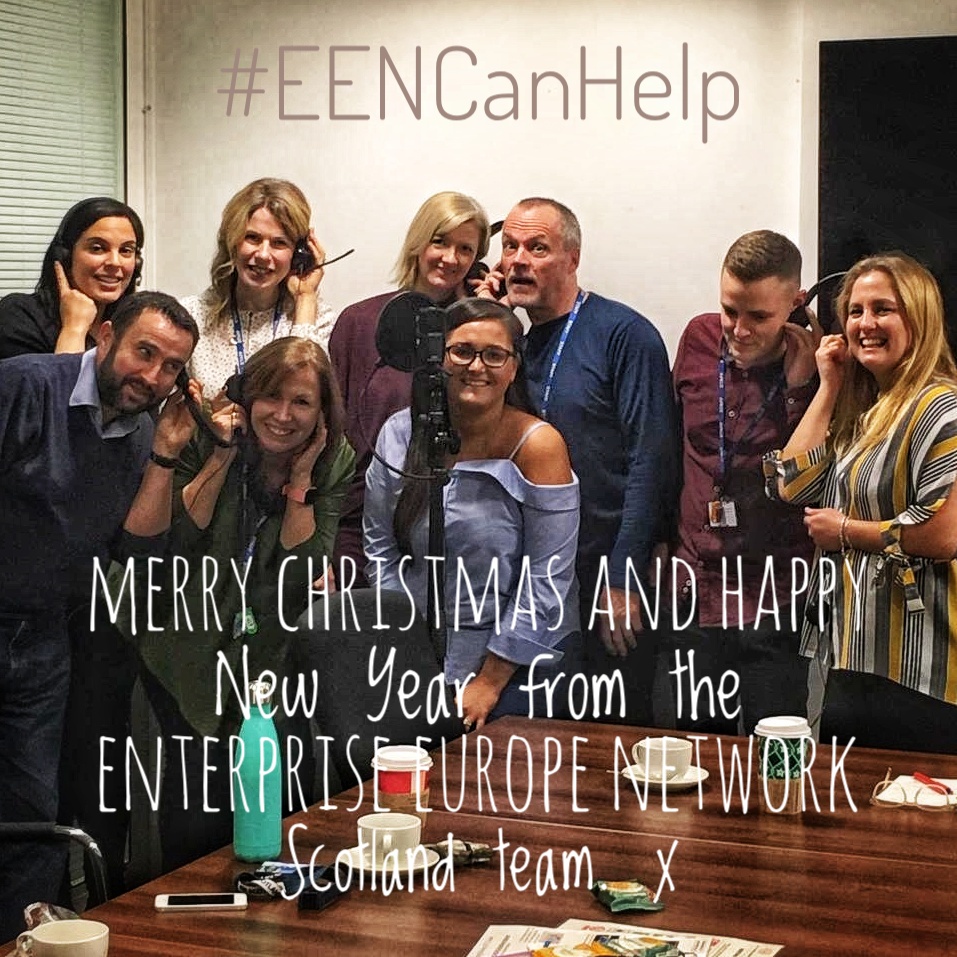 It is that time when our final team meeting
of the year includes devising performing and recording a short festive podcast. 
This year Santa and Christmas are again in jeopardy. How can our team help when Santas reindeer have all joined the Scottish Space Programme (There's a lot of Space in Scotland)?
Are the office squirrels really so hard working? Will recurring character Elvis the Elf appear?
This years cast was: Jane Watters (award winning), Lorna MacLean, Karen Blyth, Craig Moir, Tracey Ward, Ken Gordon, Alex Blackshaw, Camille Moran and Liam Angus.
We wish all our clients and colleagues a very Merry Christmas and Happy New Year. See you in 2019 with more business and funding opportunities.
The Enterprise Europe Network (EEN) is an international network spanning more than 60 countries. We can find you collaborative partners for your commercial, technical or research projects within your definition of abroad.
Find your local Enterprise Europe Network office here. In Scotland and want to contact us? Our website is here and you can email us using info@enterprise-europe-scotland.com.